Having a job you actually enjoy is one of the biggest blessing you could receive in your lifetime.
It's an amazing source of happiness, confidence and drive for us to keep reaching for more in life.
Do you love your job?
So many women today have jobs that they don't enjoy and that don't allow them to step into their potential. You don't have to be one of them. I believe that we can create any reality/life we prefer, including a wonderful career. It only requires different amounts/levels of focus, energy and being persistent.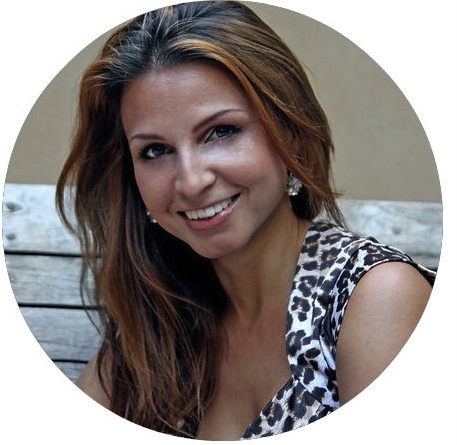 In the last few years I have managed to build a career based purely on my passions. Long story short: I am a Nanny (with a former education as a teacher) turned Fashion Designer, turned Style Coach (aka Image Consultant), turned Life Coach. There were challenges and growing pains along the way that I went through as a person and as an entrepreneur, but I had a clear vision of what I wanted from life and I was not going to stop until I was living it. It was worth the effort.
Today I can say, I have a career that makes me ridiculously happy. And I want the same for you! Are you ready to start soul searching?
 During my career as Life Coach I have whiteness many women stepping into their purpose and launching their dream careers. If you have a job that keeps you unhappy and frustrated, I would love to help and give you the tools to make a change in this area of your life.

I really enjoyed working with Erika. Erika is very passionate about her work and always brings great energy to the Coaching session.I was in a transition, starting a private practice as a Life Coach.
With Erika's encouragements, I was able to adapt my 5 years of experience as a counsellor/social worker to my role as a Life Coach. Thanks to Erika, I now feel confident in delivering my own style of Life Coaching which is a mix of coaching and counselling. It was valuable for me to learn the practical steps to start up a private practice. It was very informative and Erika is a great teacher in delivering topics that I was not familiar with, such as creating a website and social media marketing.
This coaching process reaffirmed me the power of coaching. Having a coach is so effective in making changes fast! I recommend Erika's Coaching to anyone who is in transition of careers or starting up their own business.  
Mizuho Tomita, Life Coach, Vancouver BC, Accompaniment Coaching and Counselling: accompanimentcoaching.com
Click here for more testimonials.
Dream Career Mentoring Programs 
 2 Hours Dream Career Discovery Coaching Session
This Coaching package focuses on:
Clarity and goal setting.
Creating a simple and effective plan of of action to make the changes you desire.
Recommended resources to support you in moving forward in your career.
During the 2 hours we will spend together, we will be addressing the obvious blocks in creating an enjoyable and successful career, any significant fears keeping you stuck and how to move forward with more confidence and clarity.
Price of this package: $297 plus tax
The Career You Love – Priceless!

6 Weeks Dream Career Mentoring Program
6 Weeks Coaching program offering continues support and tools to create new Power Habits, significant  changes and an on-going momentum. This package includes:
4  Coaching calls (each 1 hour long)
2 – 20 minutes Laser Coaching calls to keep your momentum
This option includes Law of Attraction Coaching and tools that will allow you to understand the process of intentional manifesting. YOU CAN  learn how to attract opportunities to "land the job you love". The main focus of this Coaching program is:
Clarity and creating a plan of action to move forward on your dream career path.
Establishing new POWER HABITS through Morning and Evening Energy routines.
Productivity tools and effective way of taking action to achieve your goals faster and with ease.
Removing mental and emotional blocks preventing you from attracting new opportunities to have a career you enjoy.
And much more…
The price of this package: 897$ plus tax
( 2 payments option is available )
The Career You Love – Priceless!