Feeling stuck and uninspired?
Do you wake up each morning thinking: I deserve more, I want more from life.
 Are you a driven woman with big dreams but you miss the tools to tap into your success?
   Breakthrough Your Challenges Today
The Breakthrough Life Coaching session is designed to provide you with clarity, confidence and effective tools to move beyond the challenges you are facing and simple action plan to follow so you could start creating the life you love.
Are you ready to create some big changes in your life?
Price of the Breakthrough Coaching Session: $ 97
The life you love -priceless!

Designed to create powerful solutions, this 90 minutes long, in-depth Coaching session will help you to: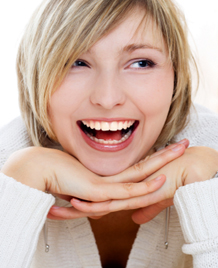 Get to the root of what is keeping you stuck and unhappy.
Understand what is holding you back and preventing you from living the life you want.
Clear the blocks and focus on what is truly important and will allow you to move forward.
Gain simple and effective tools to remove frustration and create the changes you desire.
Feel in your power, inspired and focused again.
Create an action plan you can follow to brake through and feel happy again.
Realize that you are stronger, more capable and resourceful that you think you are.

"Life coaching with Erika seemed like it just fell into my lap because I knew I really wanted to make changes and I think that's why this worked so well for me."
I found Erika's approach to be extremely helpful and practical. It gave me a sense of control of my life, made me take action and move forward in life. I can honestly say that working with Erika has completely changed my life for the better, so much so that I know that I'll never go back to where I was before.
Megan Elias, model and actress, Vancouver BC
"Erika's approach is very authentic. She is not just sharing some wisdom she read or learned somewhere— you can tell that she truly lives what she teaches. Erika is a woman who walks her talk! " 
Janka, Vancouver BC
" I appreciate the insights you were able to offer me within such a short space of time."
It is rare indeed to meet someone who can help you see what might not be serving you anymore.I have greatly appreciated both your professionalism and obvious love of your job, but also your kindness.
Sarah, teacher, Vancouver BC
What this Coaching Package Includes: 
90 minutes long, in-depth (over the phone or Skype) Coaching session with me.

We will review your thoughts and ideas to discover the most exciting and right path for you to "get over the hump". Whether you are unhappy about your carrer/job, your relationship or just feel like nothing is going right, we will find the answers. We will ask many new question as necessary to clearly see the obstacles and the solutions you are looking for.

Detailed e-mail follow up with all the important notes from our Life Coaching session.
Step by step action plan to create the changes you desire.
List of recommended resources and tools to use every day to keep moving towards your specific goals.
Your Morning and Evening energy routine that will keep you focused, energized and on track every day.
1 FREE Follow up 20 minutes Coaching call you can redeem with-in the 30 days after your Breakthrough Coaching session.
By the end of this session you will have the clarity, tools and an action plan to move forward. You will know what to do and be ready to take action now.
Book your Breakthrough Coaching session now and let's get started.
Price of the Breakthrough Coaching Session: $ 97
I am excited to be there for you as you learn how to step into your power as a woman who is ready to live her best life.