"What you seek, exist within you. Every resource you need is available to you. " ~ Marcia Wieder 
This page is dedicated to free on-line resources that have the power to improve your life in many aspects. The websites, on-line communities and Youtube channels I listed below are my personal favourites and keep me inspired, energized and in my Goddess state of being every day.
I hope you enjoy these wonderful resources I love so much and I would like to encourage you to share any of your own personal resources you find helpful and inspirational in the comment section below. Thank you and I wish you a wonderful day!
Keep Happy, Healthy and Inspired
One of my favorite pick me ups to go to on-line is www.healyourlife.com. This community build around Louise Hay and her teachings is a place to re-energize, learn and find tools for balanced, happy life.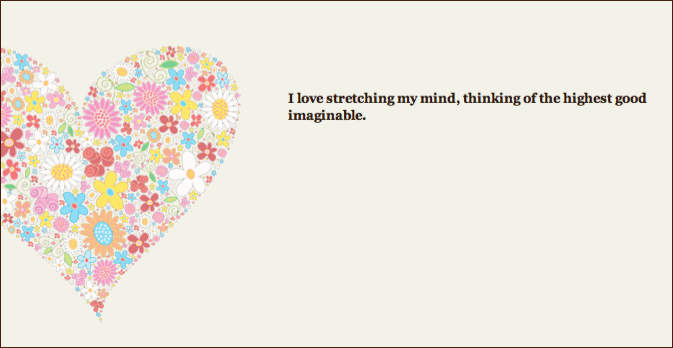 Hay House Radio 
Whenever my spirit needs a little tune up I tune into this radio. My favorites are Sonia Choquette's show, Dorren Virtue's Angel therapy and Abraham Hicks shows but there  so many great coaches, book authors and light-workers to listen to, you that you will be overwhelmed with the wisdom and love you will feel each time you tune into the  Hay House Radio.
Heathy Bitch Daily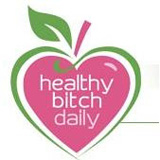 A while ago I found a fun and friendly on-line community  of women on the mission to live a healthy life and sharing recipes, tips and laughs together.
Check out the Healthy Bitch Daily Facebook Page and make some new friends to keep you fit and lean. We all need girlfriends like that.
Body Rock TV
BodyRock.Tv is a daily fitness show focused on fat burning strength training workouts that can be done at home or at the gym with little or no equipment. These are real exercises that will deliver real results. BodyRock.Tv is hosted by certified personal trainer Zuzana Light.
All I have to say, this girl kicks ass. That is inspiring!
Death to Fat Workout Workout video
The Goddess Look – Tips to Keep Beautiful
Anna Saccone – the Beauty Goddess. I love this girl's videos! She is so beautiful, down to earth and always offers great tutorials that anybody can follow. You can learn more about Anna on her blog : http://www.annasaccone.com  I am on her utube channel often to look foe inspirations and make-up tips.
Anna's Full Make-Up Routine video
Goddess in Business – Tips to keep productive and successful
As an owner of an on-line business, I like to keep learning how to be more effective, productive and up to date with all that is going on in the on-line business world. The two ladies mentioned below are my favorite go-to Goddesses to learn from. I have lots of respect and love for these amazing ladies!
Katie Freiling – Entrepreneur, Coach, Speaker…
Katie specializes in helping entrepreneurs create true wealth from the inside out. This young lady is pretty impressive and my template for success when it comes to running an on-line business. You can learn more about her at katiefreiling.com
How To "Overcome" Feeling Overwhelmed video
Marie Forleo – the hip, cool and bold girl that kicks ass in business
Rich means unlocking your spiritual potential, nurturing your health and happiness and using your unique talents to change the world. ~ Marie Forleo
Marie is a part business strategist, part marketing maven and part spiritual ass-kicker with a side of hip-hop swagger. A born-n-raised Jersey girl with nothing more than passion, a laptop and a dream, she has created a multimillion dollar socially conscious empire from scratch.
How To Recognize Great Opportunities vs. Time Wasters video
What are Your Goddess Lifestyle favorite resources?
Over time I will be adding more resources here so check in again in the near future and Thank YOU for sharing your favorite resources with me and my blog readers! You can do so by leaving a comment below.
Happy manifesting and expect good things!