When considering a speaker for you event, I am sure you intent to inspire, energize and move your audience in a way that creates lasting and powerful impact. That is exactly what Erika brings to the table when she is on your team.
The picture above is from an exciting Pink Tank event on April 26th, 2012. The topic we have discussed during this workshop style event was Tips on work/life integration and Life balance. 
Here is a short article written by Katie Jeanes, Founder and CEO of  A Little More Good – one of the lovely women who attended this fun event.
Testimonials
"Erika has a unique ability to connect with her audience and present the information in a fun, engaging way. She is extremely skilled in her profession and is able to take information given to her and transform it to the topic of any event. Not only is she a fantastic speaker but she is always extremely professional and a great representation of any event".
Reagan Burwash, Founder of Pink Tank, and West Coast Manager at Dermatologica, Vancouver BC.

Erika's presentation for the Culture Link Women's Network was deeply uplifting and inspiring.
There were women from a wide range of cultures and professional backgrounds in attendance and I was impressed by the extent to which Erika was able to craft her message and connect in a heartfelt way.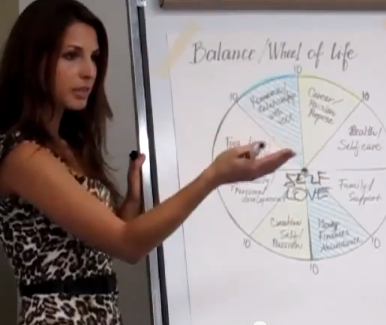 I would describe Erika as a true powerhouse of transformation and positivity! This positive energy is backed up by a wide variety of tangible tools and strategies for creating personal change that make it clear Erika is an expert at helping people reach their full potential.
I received outstanding feedback from network members who appreciated the knowledge and tools they gained from her and commented on her ability to motivate and inspire. Erika's charismatic presence was a real gift for all of us. I highly recommend Erika as an empowering speaker who is able to deliver transformational information with great style, grace and professionalism.
Sarah Evans, Founder of  Culture Link Women's Network, Vancouver BC.
Available topics
Personal Development for women.
Tapping into your Goddess Power as a woman to take your life and career to the next level.
Removing Limiting beliefs to tap into your success.
Power habits for creating the career and life you love .
Law of Attraction and how to use it in daily life to leverage your energy and focus effectively.
And much more.
Please submit your specific topic and requests in your initial e-mail and we will go from there. Anything is possible!