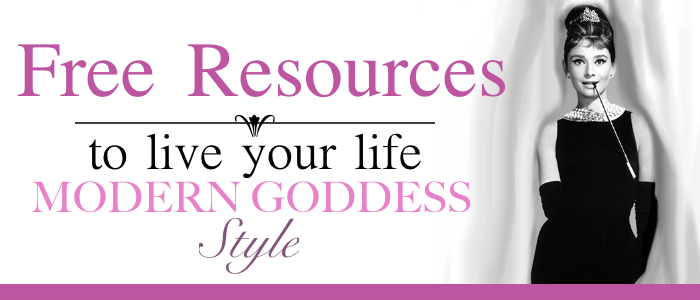 This page is dedicated to my favourite Life Coaching tools, recommended books and other resources I used in my Life Coaching practice over the years and now share as resources with my clients or anyone else ready to change their life.
 I hope the articles below will inspire you to make long desired changes in your life, and help you to understand that YOU ARE A POWERFUL CREATOR OF YOUR LIFE. Use this power and dream big!
Modern Goddess. Who is she?  The Goddess I am referring to is not some mythical figure.  She is YOU.  The Modern Goddess I am talking about is YOU in your full power and grace as a woman.
Having it all – doing what you love and loving what you earn. Can you?
To me balanced life si the life I enjoy. It still includes challenges, but those are easy to deal with when you have energy, feel happy and passionate about what you do every day.
Have you ever wondered why some of the most polite, good hearted and hard working people you know have a life that doesn't at all reflect on what you think (and often they themselves think) they deserve? Read this article to find some answers.
Here are my favorite 5 Beliefs that are a foundation for how I approach challenges and choose my mentality to live my life. I hope you will find these helpful.
Brigitte Bardot -This French icon was very charismatic, daring, sexy, easy to fall in love with, smart, outspoken and controversial while looking like a little girl always just having fun. Here are some ideas for living your life – BB Style.
Today we live in a world where we can loose lots of energy to drama, over-reacting to circumstances or making assumptions (consciously or unconsciously) that lead to unnecessary stress and conflicts which have a huge affect on quality of our life. In this article you will learn how to break this bad habit and let go of drama in your life.
Our thoughts and words are powerful tool that can assist us to build the life that we dream of. Is your language aligned with the vision you have for your life?
This year I decided to focus on creating SIMPLE yet very powerful shifts in the way I process life every day – mentally and emotionally.
RECOMMENDED BOOKS
You Can Heal Your Life by Louise Hay
[easyazon-image align="left" asin="1561706280″ locale="us" height="160″ src="http://ecx.images-amazon.com/images/I/51QvxPW061L._SL160_.jpg" width="109″]
A must have for anyone who wamt to understand how we attract things, people and experiences into our lives – wanted or unwanted. Luise is a master story teller and this book is beyond inspiring, soothing and profoundly empowering.
A bestseller for many years, You Can Heal Your Life has been republished with bright, beautiful illustrations in full, living color and exquisite typography. Each and every page is a work of art by artist Joan Perrin Falquet.
This book is full of tools to truly heal your life. I think it should be in every household on this planet.
The timeless message of the book is that we are each responsible for our own reality, our health and "dis-ease". Louise Hay presents a new idea to us that we make ourselves ill by having thoughts of self-hatred. She includes a directory of ailments and emotional causes for each with a corresponding affirmation to help overcome the illness.
Ask and It Is Given By Abraham Hicks
[easyazon-image align="left" asin="1401907997″ locale="us" height="160″ src="http://ecx.images-amazon.com/images/I/5123BC8FF8L._SL160_.jpg" width="107″]
Mind boggling book that can give you the tools to start manifesting intentionally like a pro. Great read and a source of simple ideas how to improve your every day life experience. I LOVE this book!
For almost 20 years Jerry and Esther Hicks have been presenting workshops, producing tapes and writing books to help people create the life they desire. According to the teachings of "Abraham"- a collective name for the spiritual entities that are channeled through Esther, we are all here to fulfill our desires.
Yet the reason so much of us feel frustrated, is that we have difficulty knowing how to ask and receive whatever we want to be, do or have.
Although Jerry and Esther are listed as the authors, Ask and It Is Given is actually a collection of channeled messages from Abraham. Don't let that turn you off. This book is full of practical wisdom and in my opinion the best source for learning how to leverage the Law of Attraction successfully in todays world.
True Balance By Sonia Choquette
[easyazon-image align="left" asin="0609803980″ locale="us" height="160″ src="http://ecx.images-amazon.com/images/I/511APSMC2EL._SL160_.jpg" width="125″]
"When we balance your seven energy centers, we reclaim our natural rights and reestablish our natural order".
We begin to undo the damage that was caused by living our life backward, from the head first, forgetting the body and spirit altogether. As with everything in nature, if our life isn't supported by a grounded source of energy, it will wither and lose its vitality.
In this great book you will learn about the chakras, you will discover that balancing them isn't particularly hard, especially if you think of it as a process of not just living your life, but actually loving your life."
How can we balance our time and energy when our days are so hectic?How can we find harmony in mind, body, and spirit?
In True Balance, renowned intuitive and spiritual healer Sonia Choquette presents a step-by-step workbook for finding balance within our seven essential energy centers, or chakras. Drawing upon her deep personal experience and practice, she offers a wise and down-to-earth guide to achieving harmony. With supportive questionnaires, practical advice, and many specific remedies, Choquette leads us to a balanced life filled with creativity and blessings.
Trust Your Vibes: Secret Tools for Six-Sensory Living
[easyazon-image align="left" asin="1401902332″ locale="us" height="160″ src="http://ecx.images-amazon.com/images/I/41A6w6Rz7-L._SL160_.jpg" width="101″]
An amazing book by a world-renowned author, vibrational healer, and spiritual teacher Sonia Choquette. This is my favourite book that literally jump-started a new lifestyle for me and also my new career as a Life Coach. I still recommend it to all my clients.
It's a little step by step instruction guide that can help you to manifest all kinds of miracles in your life, if you follow it and practice consistently, of course.
In Trust Your Vibes, Sonia presents real-life stories of those who learned to tap into their intuition to drastically change and improve their lives. Learn bout what they do, how they think, the choices they make, and the attitudes and perspectives they own to make these big changes.
Living The 80/20 Way: Work Less, Worry Less, Succeed More, Enjoy More
[easyazon-image align="left" asin="1857883314″ locale="us" height="160″ src="http://ecx.images-amazon.com/images/I/41sOXtEOCUL._SL160_.jpg" width="103″]
Pareto's principle aka the  80/20 principle had been around for a long time, but I think it is still yet to be practiced by most us.
In this book , Richard Koch shows step-by-step how to harness the power of the 80/20 Principle to make a good life and not just a living.
Living the 80/20 Way applies Koch's less is more and more with less philosophies; ultimately, enabling you to obtain work you enjoy, to build stronger relationships with family and friends, and to harness money issues.
A self-made millionaire and best-selling author, Koch pioneered the idea that we can achieve more if we focus on the few things that matter to us most as unique individuals. This book is full of practical information and tools  for you to  start levering your focus and energy  in a way that creates amazing results  no matter what golas you have set to achieve in life. Great read!
Goddess Guidance Oracle Cards By Doreen Virtue
[easyazon-image align="left" asin="1401903010″ locale="us" height="160″ src="http://ecx.images-amazon.com/images/I/51SPSEA2E8L._SL160_.jpg" width="113″]The Goddess Guidance Oracle cards are a wonderful and simple way to re-connect with your Goddess Self. I love using card in the morning before I go ahead with my day. It's a fun and beautiful way to get grounded, empowered and guided by the universe to have a great day. The Goddesses are angelic, powerful, loving beings who want to help you with every part of your life. In this set of 44 oracle cards by Doreen Virtue, the bestselling author of the Healing with the Angels and Magical Mermaids and Dolphins Oracle Cards, you'll learn who the different cross-cultural goddesses are and how they can help you.Each card gives you a specific message about how you can improve your life, health, relationships, finances, career, and spiritual path. The gorgeous artwork on each card depicts Kuan Yin, Lakshmi, Bridget, Isis, Athena, and other goddesses from Celtic, Mayan, Egyptian, Greek, Tibetan, Buddhist, and other traditions.
 Zero Limits: The Secret Hawaiian System for Wealth, Health, Peace, and More
[easyazon-image align="left" asin="0470402563″ locale="us" height="160″ src="http://ecx.images-amazon.com/images/I/51YxmbCYlCL._SL160_.jpg" width="107″]
Ever heard about the Ho'oponopono technique? 
First time I heard about it, I fel in love with it.It's a simple, yet powerful healing technique that only uses 4 mantras: I am sorry, please forgive me, I love you, Thank you. This is a clearing technique that can be practiced anytime, anywhere and can has the ability to release negative emotional and mental energy that may be hindering your life and your heath.
Ho'oponopono means to make right. Essentially, it means to make it right with the ancestors, or to make right with the people with whom you have relationships. Most of us have some work to do in this aspect of our lives.
Updated for modern times,Ho'oponopono is a self-help methodology that removes the mental obstacles that block your path, freeing your mind to find new and unexpected ways to get what you want out of life. It not only works, but it works wonders – both professionally and personally. It works so well in fact, that Vitale (one of my favorite personal development book authors) had to share it with the world, so that others could experience the fulfillment and happiness he feels every day.
Trust Your Vibes Oracle Cards by Sonia Choquette
[easyazon-image align="left" asin="1401903223″ locale="us" height="160″ src="http://ecx.images-amazon.com/images/I/51AXC5NVJ5L._SL160_.jpg" width="111″]
I actually got these cards as a gift from my First Life Coach in 2005 and I really love how quickly they can ground me in any stressful moment.It makes up for a nice, fun spiritual ritual to use these every morning. Plus they are so beautifully illustrated.
Published by Hay House, Trust Your Vibes Cards is a Powerful Tool Kit for Awakening Your Sixth Sense. It features:
52 cards designed to help activate and strengthen your psychic sense.
A 113 page Guidebook which elaborates on the theme of each card.
Dying To Be Me: My Journey from Cancer, to Near Death, to True Healing
[easyazon-image align="left" asin="1401937519″ locale="us" height="160″ src="http://ecx.images-amazon.com/images/I/51QXIiPXrzL._SL160_.jpg" width="116″]
I think this book should be in every household on this planet. Dying to be me  is one of the most exciting books I have read in the last few years. 
I bought this book at the I Can Do It Vancouver – Hayhouse event after listening to Wayne Dyer (battling cancer him self) raving about this book.
The story is so powerful and will provide many opportunities to pause important questions that we normally sweep under the carpet, I guarantee you that.
In this truly inspirational memoir Anita Moorjani relates how, after fighting cancer for almost four years, her body overwhelmed by the malignant cells spreading throughout her system, began shutting down. As her organs failed, she entered into an extraordinary near-death experience where she realized her inherent worth . . . and the actual cause of her disease.
Upon regaining consciousness, Anita found that her condition had improved so rapidly that she was able to be released from the hospital within weeks . . . without a trace of cancer in her body! Anita also left the hospital with full understanding of why she got cancer and what this dis-ease really is – an important messenger.
The DREAM Power Goal System: Five Simple Steps to Achieve Any Goal, Guaranteed! by Monica Regan
[easyazon-image align="left" asin="0983169888″ locale="us" height="160″ src="http://ecx.images-amazon.com/images/I/41rOf9BrGEL._SL160_.jpg" width="104″]
Do you know you want more from life but struggle to take the steps to get there?
Have you felt frustrated in the past when you have set goals and not achieved them? In this book, author Monica Regan provides the five simple steps to setting and achieving any goal.
I personally know the author of this empowering read. Monica Regan is a local Life Coach (meaning she lives in Vancouver) and I have also attended one of her wonderful workshop events. Her story is powerful and very inspiring. Most of all, Monica walks her talk as a Life Coach and a person that have figured out how to tap into her passion, purpose and power to turn her own life around which makes her someone you can trust to give you advise and tools that work. 
But beyond providing the tools for goal attainment, you will explore and understand just how to overcome those formidable habitual thought patterns and underlying beliefs that have caused you to remain stuck or to give up. Through new self-awareness, inspiration flourishes and you are guided to success through the simple, but impressively effective five steps of the DREAM Power Goal System. This book combines psychological principles, practical yet powerful tools and techniques and real-life examples in a comprehensive package for making dreams into reality.
Success Intelligence: Essential Lessons and Practices from the World's Leading Coaching Program on Authentic Success by Robert Holden
[easyazon-image align="left" asin="140192171X" locale="us" height="160″ src="http://ecx.images-amazon.com/images/I/51XIaZ0VWbL._SL160_.jpg" width="107″]
I absolutely love this book and Robert Holdem is one of my favourite Life Coaches out there sharing his wisdom (and his great sense of humor) in a way that is easy to digest, take action on and feel empowered by.
This particular book is full of practical tools on how to tap into your success mentality, what to avoid and what to really pay attention to if your goals is to be successful in life.
Success Intelligence examines how to enjoy real, soulful success while living in a manic, busy, and hyped-up world. Robert Holden is the creator of a unique program—called Success Intelligence—used worldwide by artists and writers, entrepreneurs and leaders, and also global companies and brands such as DOVE, the Body Shop, the BBC, and Virgin. This landmark book is an invaluable guide to genuine success and happiness.
BLOGS I LOVE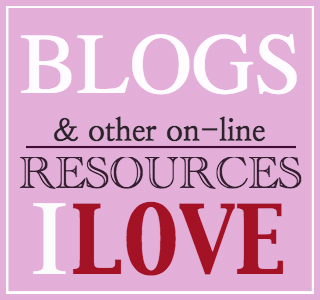 I am so glad we line in a world where we have all the resources we could ever need available to us at any time. Whatever you want to learn or achieve in life, the help and tools to get there are always one google search away. I LOVE IT! 
That is how I learn how to run an on-line based Coaching business. It took years to really start leveraging my potential and many,many hours re-searching, learning, implementing, testing…. searching again…but google was always there for me, patiently waiting for my next request for solution to my challenges.
During the last few years I found many wonderful blogs built by women and for women and here are a few that I would like to share with you:
Click here to go to my Modern Goddess Lifestyle Resources page and I hope that you will also find these blogs empowering and inspirational, just like I do. Enjoy!