One of my favorite quotes:
"Quit apologizing for your greatness. If people can't handle your light… Hand them a pair of shades." Lisa Nichols
I would like to challenge you to put on your best clothes, do your hair, put on some lipstick and walk with your head up today. I sometimes see women hiding behind boring, sloppy clothes, and just waisting the every day opportunity to "shine", feel great, and invite some amazing things into their life. Don't be one of those, pretty please.
When you look good, you feel good. That is pretty simple trick to having more confidence to do the things with your life you are dreaming of doing. My first company I started in Vancouver was a Style Coaching (aka Image Consulting ) company, and I could see first hand what an impact feeling good (when you put on your best, well fitted, pretty clothes) had on a woman's confidence and life actually.
Take it one day at the time. If you are one of those women that doesn't think that dressing up is important, just do this for a week or a even couple of days. You may be willing to give up the "I don't care style" as soon as you get some nice compliments at work ar at the coffee shop (from a cute guy preferably, SMILE).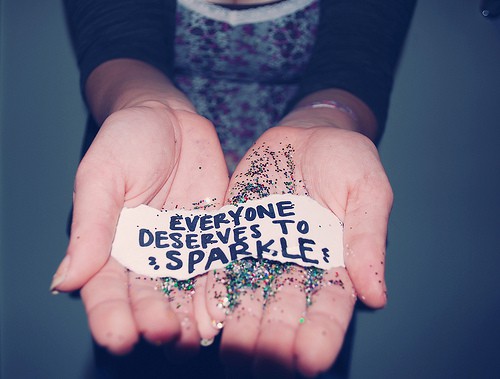 Image source : shoppegirls.blogspot.com
Here is a great article I found on this fun and fashionable Blog (see the link above) on how to Let Your Self Shine. Check it out! You 'll be glad you did (SMILE).
Here are 7 step to Let your Self Shine .