If you like learning and improving your life on all different levels, you are on the right page.
Past Workshops for Women
Workshop details – Where and When: 
Date: March 17-th, 2012
Location: YWCA Hotel,  located at 733 Beatty St (off Robson st), Downtown Vancouver.
Time: 12-4 pm.
Price: $67.  Tapping into Your Happiness – priceless!
5 pillars of Goddess Mentality Work-book and more.
Great give – aways and a chance to win: 
FREE COACHING at the end of the workshop. (for more details scroll down to the bottom of this page).
Goddess Tea Party: Tea, coffee and light, yummy snacks will be provided to make you feel at home while making new friends.
Great  company of awesome women being there for each other.
Being a Woman is s Gift. Learn how to flaunt it!
What is this workshop about?
This interactive and Transformational workshop is dedicated to the Modern Goddess – A woman who is confidant yet kind, fierce yet loveable, successful yet balanced. This workshop is about Being a Fierce Woman – in life and in your relationships.
Everyone's a star and deserves the right to twinkle.
Marilyn Monroe
Is this workshop for me?
Do you crave more Love, Passion and Clarity in your life?
Are you always with "the wrong" guy? Do you want more loving attention and appreciation in your relationships?
Are you a driven woman with big dreams but you're missing the tools to tap into your success?
Do you want to take your confidence to the next level?
Are you ready to become the Goddess you were meant to be?
If your answer to these questions is YES, this is a workshop for you. 
Have the courage to pursue life with a fierceness. Own it, love it, live it up!
What will You learn in this workshop
During  our 4 hours workshop, you will learn how to release old patterns that no longer serve you as a woman. This workshop will have 4 main segments:
5 Pillars of Goddess Mentality
In this Life Coaching segment you will learn how to:
Activate your Goddess Power and attract the best life has to offer.
Feel Your most Feminine and Confidant Self every day.
Develop new ways of thinking and let go of bad habits preventing you from enjoying your life, career and relationships.

Goddess in Love
In this Relationship Coaching segment you will learn how to:
 Remove the blocks that can prevent you from having loving and enjoyable relationships.
Write Your Love List and attract Your Soulmate with ease.
Goddess Lifestyle
Nazima will share advice with you on how to :
Brand yourself and your voice personally and professionally! 
Redesign your life as a Woman and Entrepreneur.
Cultivate all aspects of the feminine experience so that your personal brand translates into your professional brand.
It's time for You to fall head over heels in love with Yourself and Your life! 
At the end of this workshop you will know how to: 
Create a Lifestyle that allows YOU to be the woman yo know you were meant to be – happy, loved and successful in all areas of your life.
Tap into Your Clarity and Confidence to start living the Goddess Worthy Life.
Q & A Segment
Reflecting time – You ask, we answer.
You will be able to ask any additional questions related to what you have learned at the workshop.
We will talk about : How to overcome challenges that may stand in the way of you letting your self shine all day, every day. Fun, fun!
  Let your self shine this year! You can have it all!
Meet the Presenters
Erika Dolnackova
I am a Life Coach based in Vancouver, BC. I love my job and seeing the spark in my clients eyes when they finally tap into their personal power and purpose. Here is more about me and my Lifestyle today I have created for my own self in the last few years. I am now 32 and have a career solely built on my passions that I really enjoy, loving relationship and a healthy lifestyle that keeps me ridiculously happy. And I want the same for you!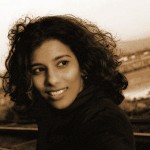 Nazima Ali
This amazing and inspirational lady is one of  the Vancouver's coolest young women-Entrepreneurs I know. She is a Business Mentor and a Marketing Expert and will let you in on her secrets to life of passion and purpose that she has created for her own self as a woman. If you find yourself sweating the 'biz' stuff – instead of doing the essential high-level tasks that spark the success of your business – Nazima is the one the call! 
During this workshop, she will share with us HOW  TO: 
Brand Yourself and Your voice personally and professionally! You are in for a treat!
Learn more about Nazima and her expertise here: Ishastrategic.com
You will walk away with:
5 pillars of Goddess Mentality Work-book to refer to after the workshop. This workbook includes the complete outline of the workshop, exercises and your personal, very valuable notes. This one is a gold! Trust me. (SMILE)
Your Love List – fun and effective manifesting tool to attract your Soulmate.
You can expect detailed  follow up e-mail with a Goddess Morning Routine to practice every day and additional resources (books we recommend, inspirational videos… ) to keep revealing the Goddess whit-in you all year long. You can expect this e-mail in your inbox within 48 hours after the workshop.
One lucky lady will also win 2 hours Life  Coaching  with Erika – valued at 100 $.
Another lucky lady will win 2 hours of Business Mentoring with Nazima – valued at 100$.
The rest is a surprise! (cos it's more fun this way).
Make friends and spend a fun day with awesome women! Hope to see you there!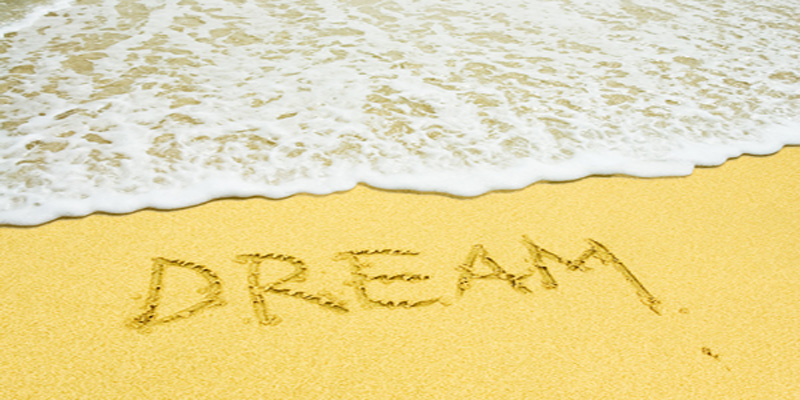 How to build YOUR SUPER LIFE  
All day Life coaching workshop
Consider a 360 degree review of you through the power of the Mastermind.

Although many of us don't consciously recognize or acknowledge that we even have a specific life purpose, our unconscious knows what we are here to do; it reaches out to us , sending messages through our dreams, intuitions and innermost longings. The call of our destiny manifests as our deepest drives and abilities – the hidden forces behind our personality. These drives shape our career and our relationships, and influence the quality and direction of our life. Until we recognize and live in accord with our underlying purpose, our life may feel like a puzzle with missing pieces.
You were made for a mission and you are here for a purpose. One of the greatest services you can provide to the planet is to find out what your true purpose is – find out what drives you and fulfill it. This is your life…what are you doing, where are you going, and what are you determined to create?
Each of us has a natural ability, a natural reason for being, and from the time of your birth until your death, you are on a quest to find that reason. If you could live your life over again, what would you do different, or would you want it just as it is; only you would open your eyes a little more.
How to Build a Super Life is a full day workshop offering participants the opportunity to play FULL-ON in a mastermind setting unleashing and revealing your natural talents, your skills and your life path.
Here is a fraction of what you will learn:
Numerology and our great mathematicians, Pythagoras, Plato & Aristotle and how cycles, patterns and waves of energy affect form and frequency and how this plays a role in your life path.
The Enneagram system (universal wisdom) and sacred geometry dating back as far as 2500 B.C. and how it reveals features of our personality that are normally invisible.
Identifying your 5 core values and how this is critical to your vitality & success.
How to leverage your unique gifts and talents in family, career & health.
There is an infinite number of universal laws that exist – they govern the structures, forces, and patterns of existence from subatomic particles to swirling galaxies – this workshop will outline particular universal laws and how they have the most direct, practical relevance to our human lives – your life.
Workshop Facilitator: Penny Boyd B Msc
Bachelor of Metaphysical Sciences
Penny Boyd is President & Founder of Knights Without Armour Coaching & Training.
Harnessing the power of the human mind has been a passion for Penny since youth, a dynamic coach with an extraordinary story and a tremendous ability to touch peoples' hearts and souls. She has dedicated her life to the understanding of universal laws and how they relate to maximizing human awareness and potential.
Special Guest Speaker to Hedge the Game of Your Life!
Erika Dolnackova, www.sunerastyle.com, www.erikadolnackova.com
Erika in her holistic approach to image consulting will talk about the importance of the messages encoded in a way we present ourselves every day and the choices we make about our image .
We all can live fearlessly inside out by discovering and removing our limiting beliefs that could be preventing us from aligning our image and style with our life purpose and passions in life. During this workshop you will be able to replace fears and frustration with know-how, understanding and even appreciation for your self.
Using the Law of Attraction principles and the power of Self Love, we can leverage the positive energy created through confident image to allow ourselves to shine and to accomplish our goals faster.
This workshop will be comprised of two 3-hour sessions (morning/afternoon) separated by a 1-hour lunch break. Please bring a bagged lunch.
Workshop registration
Please, reply by email knightswithoutarmour@telus.net and a registration form will be emailed for credit card payments. To pay by personal cheque please call 604-866-7222.
When: Saturday May 29th, 2010.
Time: 9:00 AM to 4:00 PM.
Cost: $75.00 per person.
Venue Location: 831-A Dogwood Street, Coquitlam, BC.
We look forward to seeing you there.
Past seminars in 2010:



Attraction of LOVE – Life coaching and Dating coaching seminar
Do you attract the same unfulfilling relationships over and over again?
How would your life change if you could attract the loving, caring partner you want into your life?
Is the relationship you are in slipping away and you don't know what you are doing wrong?
If you are interested in the answers to these questions we would like to invite to an exciting seminar next weekend.
Attraction of LOVE – Life coaching and Dating coaching seminar
This fun and interactive seminar will give you many valuable tips and insights on how to find the relationship that works for you.
Content of the seminar:
Learn about 3 biggest obstacles to attracting the partner you desire and how to remove them.

Gain 5 specific, powerful tools to remove these obstacles and  jumpstart your Love Life NOW !

Understand and celebrate the differences between man and women.

Make your relationship choices consciously using the principles of the Law of Attraction .
Where and when?
Date : Sunday, May 2, 2010
Time : 1:30pm registration ,time of the seminar : 2 pm – 4 pm
Price : 10 $ ( CASH only , please )
Location : Downtown Vancouver.
233 Robson St, Vancouver, BC (corner of Robson St, and Cambie St), click here for the map.

Instructions: go up the outside stairs to the LEFT of the main entrance. Take two flights of stairs. The meeting room is located on your right hand side.
What to Bring: notebook and a pen
Contact Info: Reza 604-719-4446
Erika 778-855-5461
Presenters:
Reza Rahmani – Life Coach & Relationship Coach
Erika Dolnackova – Life Coach & Law of Attraction Coach
FOR MORE DETAILS ABOUT THE EVENT please contact:
Erika: erika@sunerastyle.com / erika@eriksdolnackova.com
Reza: sugarreza@gmail.com
About Reza Rahmani
Reza is a successful dating coach that has helped hundreds of men create amazing relationships by learning about secrets of attraction,  overcoming their barriers in meeting women, and stepping into their power as a man. His passion is to bring men and women together to create full-filling relationships. He has been on a spiritual path, and his approach is to bring ancient principles passed down from generations into today's modern world to satisfy men and women's deep desires to be connected.
Take advantage of this unique opportunity to strengthen your confidence and gain practical knowledge on how to attract the relationship you want NOW! We are looking forward seeing at the seminar.