Confidence is a degree of self -love and appreciation for our selves. When we feel beautiful inside-out, others see us as beautiful. We all have the ability to have the confidence that allows us to shine and step into our full potential, I believe. Here is a story about Marilyn Monroe I absolutely love, that demonstrate the power of our mind and self – awareness that allows us to tap into an amazing source od confidence and energy that can attract amazing things into our lives.
I hope you get inspired by it.
Story about Marilyn Monroe turning IT on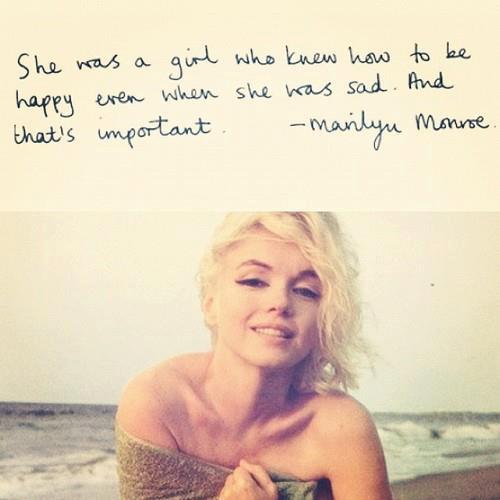 A friend of late Marilyn Monroe told how, one summer's day, she and Marilyn Monroe were walking in Manhattan, talking earnestly about a subject on which they both felt strongly.
Marilyn was wearing no makeup, a head scarf, and a plain coat , and nobody noticed the famous movie star. As they came to the end of the conversation, Marylin whispered to her friend :
"Shall I be HER now ?"
Immediately she was recognized and mobbed, causing traffic chaos.
Her friend says the amazing thing was that she did not seem to change anything outwardly, she just decided to think of herself differently – and the effect was INCREDIBLE!
[easyazon-image align="right" asin="1840723319″ locale="us" height="160″ src="http://ecx.images-amazon.com/images/I/51873VMVAML._SL160_.jpg" width="160″] This inspiring story is taken out of one of my favorite little books – A Year of Spirituality by Ingrid Collins. I absolutely adore this little book. It's beautifully illustrated and each time I read it, it feels like a meditation. The book is filled with great ancient stories, practices/exercises and meditations to try and incorporate into your life to create more balanced lifestyle and mentality. I have used the techniques in this book during the Coaching process with my Coaching clients many times.
The story above demonstrates that we can sort of turn our confidence ON as if we have pushed a button.
What do you think about this idea?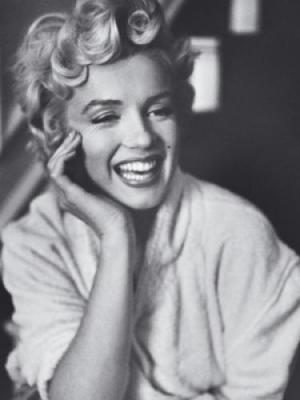 I know that this may seam little too easy, or strange, but it is possible. Actually it's a skill, skill like any other that we can choose to develop. Marilyn Monroe was aware of this concept and she was able to use her ability to push this button anytime she needed/wanted to and create an extraordinary life foe her self. Most of all, by consciously shifting her focus and mentality, she was able to create an energy around her that was irresistible, attracting people to her in a ways that required no effort at all.  That is Law of Attraction in action – Marilyn Monroe style. (smile).
She had such magnetism that if 15 men were in a room with her, each man would be convinced he was the one she'd be waiting for after the others left. 
 ~ Publicist Roy Craft
Marilyn Monroe screen test for Somethings Got To Give
Confidence is created within and is celebrated by the way we walk, talk and dress and by the lifestyle we choose that reflects on our core values and beliefs.
Some of us have to start on the outside to create a higher degree of self-love, others explore their inner world first. We live in a busy, demanding and stressful world bombarded by (a lot of times fake) perfection everywhere you look – magazines, TV, and it just goes on…
As women, we are being trained to pick our selves apart which eventually may be what takes our confidence away. I challenge you to take time to acknowledge your unique beauty, ignore the unreasonable demands of the world we live in today, claim your right to feel good if not perfect and turn your GLOW ON. 
Here is a little exercise to tap into your confidence: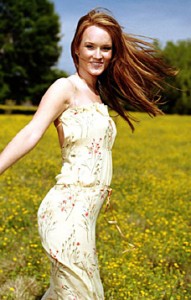 Give your self a brake for a day and pretend in your mind to be Marilyn (or any other inspiring, powerful woman you admire) – beautiful and sexy and so lovable, and watch what happens. Play the role as good as you can and have fun with it. Really think about the little details to help you to get into the character – the way you dress that day, the way walk, talk, expect other people to treat you/interact with you… meditate on it, go all out and have fun with it. 
Fake it till you make it! You will be surprised by the effect of the new way of thinking about your self.
It's a fun game to play with yourself and the world around you. And if you do, let me know how it went. I'd love to hear it.
The world around will soon start reflecting on your new way of thinking about your self to you by attracting new kind of attention and experiences.