A good friend of mine just shared a great video with me and I had to share it on my blog. It's a video of an escape machine we all wish we would have sometimes.
DDB Paris created this simple, fun "Escape Machine" experience for the French travel company Voyages SNCF. All you need to do is to push a red button and for a little while you will escape to a fun wonder land.

Menacing, glowing black cubes wait till someone goes close enough. Then the cube asks where the person would like to travel. Pushing the red button produces a crazy celebration, complete with gigantic walking kisses, and provides the wishers large, customized mock tickets to their destination. Watching the faces of the onlookers is just as much fun as the experience itself!
Where would you escape?
I am a traveler my self and love new places, meeting new people and trying on new lifestyles. I am also fortunate to have a job that allows me to do that and I really appreciate that.
I am also aware of the fact that I still belong to the minority of people that have this lifestyle. We still live in a society where many people have the 9 to 5 job and only few weeks of vacation to enjoy. But I see that slowly changing as more people are following their passion now and starting their own businesses (like my self) that allow them to create a lifestyle they prefer and truly enjoy.
Escaping the 9 to 5 Lifestyle. Are you Tempted?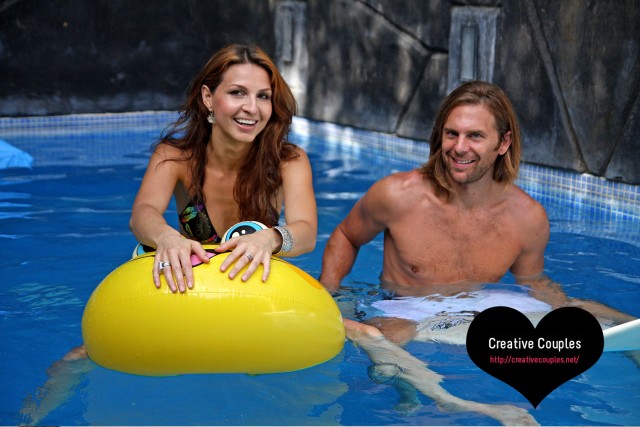 The universe will reward you for taking risks on its behalf ~ Shakti Gawain
I am in Costa Rica as I am writing this article. In last 9 months I have been traveling in North America, Europe and Costa Rica with my boyfriend while Life coaching on line. It feels amazing to have all this freedom to travel and a career that I love at the same time. In case you are wondering, both me and my partner run on-line based consulting/coaching businesses and we love it!
One of my firm beliefs about the future that's unfolding for us as human beings is that we are all going to have this freedom and enjoy what we do every day. It seams like the natural progression to me and looking back at my own life I know, it's very possible. I even dare to say, its easier than it seams especially if you have a lots of help and support from the people closest to you.
Get inspired by the people that have done it:
Living the dream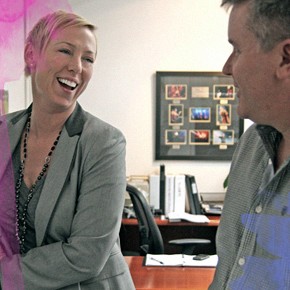 A good friend of mine and a creative director  Slava Micic have launched an interesting project exposing the idea of Creative couples. The purpose of this creative project is to exploit love; love for your partner, work and creating the lifestyle you love.
In a very fun way it showcases the success couples have when they do business together, proving that it does work and being in love is in fact, 'cool'.
Here are some Creative couples that may inspire you to escape the 9-5 norm that has been established in our society over time. They are the proof that norms can be abandoned and life and can be experienced in a whole new way suggesting that you can have it all. Would you escape the norms if you could?
What is your passion in life?
Could you turn it into a carrer/job?
Take a few minutes after you read this article and give it some thought.
Maybe you already know what your dream job would be. In that case, take 20 minutes and google this dream job and study the people that already do what would like to do for living. The easiest way to get the ball rolling is to model what other people did to get where you want to be. Get some ideas, make some phone calls or send out s few e-mails. Most of all, take some simple actions to get more information about how others got where what you want to be down the road. Take the leap of faith. It is really worth it.
Not sure where to start feeling little lost and stuck in the old job that makes feel safe but also uninspired and unhappy? 
I personally mentor other women on launching their own Coaching/ Consulting on-line based businesses and had the pleasure to whiteness women stepping into their purpose and launching their dream careers. You are no different than these women. Go for it! Just take the first step and commit to creating a better life for your self. That is all that is needed for now.
From my own experience, once you take the leap of faith, you will be given all the tools to get there – in all kinds of expected or unexpected ways.