Brigitte Bardot -This French icon was very charismatic, daring, sexy, easy to fall in love with, smart, outspoken and controversial while looking like a little girl always just having fun.
In the 50′s and 60′s, she was admired for her beauty, but also for her playful personality. She was also known for her unforgettable style and became an international Fashion icon. Today, BB style still remains an inspiration for the fashion world and women of all ages.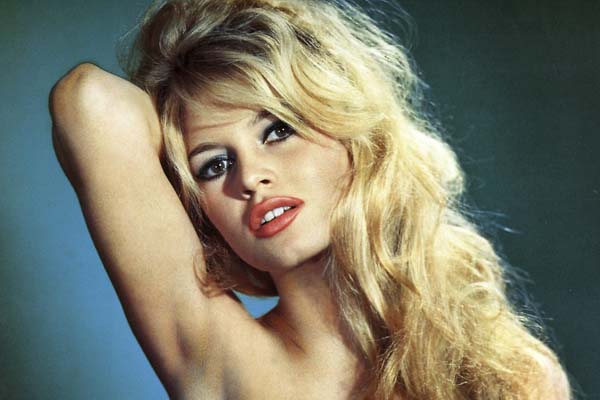 Tap into Your Inner Goddess Following BB's Example
[easyazon-image align="right" asin="B002NTDXOG" locale="us" height="160″ src="http://ecx.images-amazon.com/images/I/51DvFFQqFFL._SL160_.jpg" width="113″]Considering Brigitte Bardot's success and exciting, fun lifestyle she managed to create for her self, we can lear a lot from this girl. And if you are thinking that if she was not so good looking it would be a different story, I agree but physical beauty is not at all enough to create an extraordinary life. You also have to have:
The guts

to step into the spotlight.

Focus

to not get caught up in the expectations of others.

And confidence

to keep believing that you deserve all that good stuf.
Most of all,

you can't feel guilty

that others have a boring, many times limited life. We are all equally powerful creators of our own reality, but not everyone embraces the full responsibility that comes with that idea. Do you?
"I never do anything by chance." ~BB
How to Create an Extraordinary Life
I this article, I would like to share few tips with you on how to go from ordinary to powerful and confidant. Who wouldn't like to have an extraordinary life, right? So lets see what we can learn from this extraordinary girl. Scroll down to see the Brigitte Bardot inspired tips to "Living Large".
Brigitte Bardot has created an amazing life for her self. She was not only known for her success as fashion model, an actress and a singer, but  also for her out of proportions love affairs. Decades later she still has a way to amuse us. Bridget Bardot was the first foreign-language star to attain international fame and success.The French bombshell is the most known now as a animal rights activist.
I'm a girl from a good family who was very well brought up. One day I turned my back on it all and became a bohemian. ~BB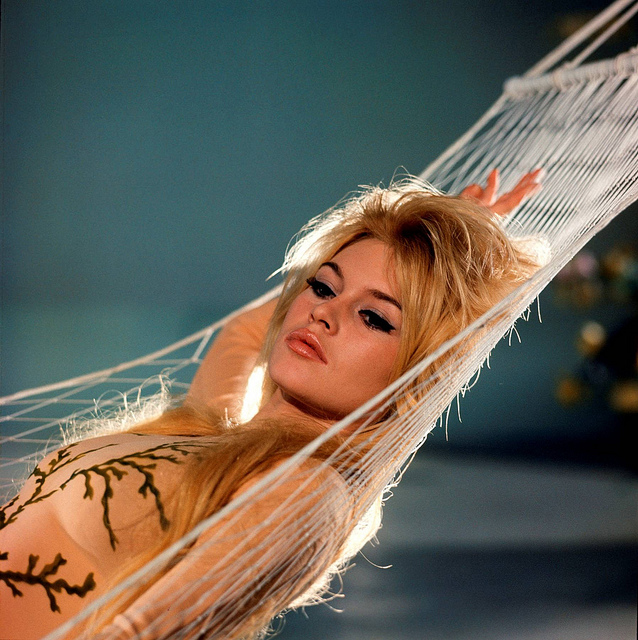 Brigitte Bardot's Childhood
Bridget was born on September 28, 1934, in Paris, France (of course, right!). As a daughter of a wealthy industrialist, she had a childhood surrounded by grannies and nannies, happy and carefree. I guess thats where her on screen child like, almost naive personality comes from. Than the war began and things have changed. Bridget as a child was troublesome and use to considered herself ugly, unlike her younger sister Marie-Jeanne, which everyone loved. She also suffered from a squint. Not what you would expect looking at the photographs of a beautiful and confidant girl in this article.
The Dream of Becoming a Ballerina
At twelve years old, Bridget entered the ballet school. That's when she found something to be passionate about. Two hours of classes at the bench was very tiring, but she dreamed of become a ballerina. Soon she left school and began taking lessons from a Russian dancer Boris Knyazev, but eventually drop out. Being tall limited her carrer as a ballet dancer. Quite early in her life, she was noticed by a professional photographer and was offered modelling contracts. By 1950, she was featured on most Elle magazine covers and attained the image of a cover-girl.
That's when BB was born as we know her today.
BB Sexy Revolution
"They may call me a sinner, but I am at peace with myself." ~BB
In 1952, Bardot made her movie debut in the Le Trou Normand Series, a series of comedy flicks directed by Jean Boyer. After appearing in 16 films, she became world-famous due to her role in her then-husband Roger Vadim's controversial film And God Created Woman.
In 1955, she appeared in Warner Brothers' production, Helen of Troy. The studio was quite impressed by her role and offered her a seven-year contract, but, surprisingly, she refused. Brigitte Bardot returned to France to work on her acting career there and her popularity made her France's top sex symbol by 1957.
Bridget Bardot starred in Et Dieu Crea la Femme which made her an international film star. Reportably in the United States alone, she earned a whopping four million dollars. Imagine, what kind of money it was at that time?
Brigitte Bardot was adored in America
She was so popular with the American audiences that Columbia, reportedly, offered her a $225,000 million triple-movie deal. During the 1960s Bardot appeared in Babette s'en va-t-en Guerre opposite Jacques Charrier, who she married later. She starred in Henri-Georges Clouzot's La Verite, which rose to become France's top moneymaker of the year.
There was a popular claim that Bardot did more for the French international trade balance than the entire French car industry.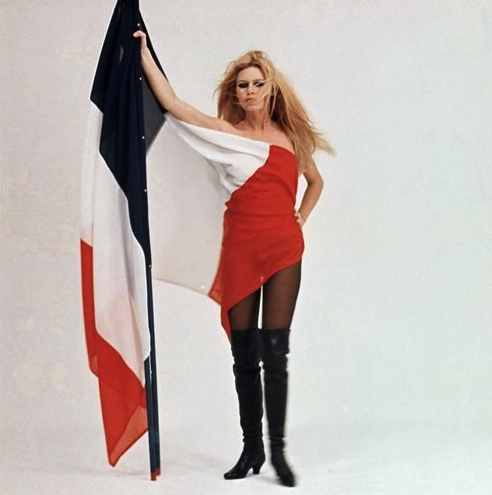 Bridget Bardot: Mr. Sun
Bridget Bardot's music career was also very popular. I actually never knew this, so it was a bit of surprise to me but here is a video of her singing the cool little song named" Mr. Sun".
In 1973, Bardot announced that she was retiring from acting at the age of 39 as "a way to get out elegantly". During her career in show business Bardot starred in 47 films, performed in numerous musical shows, and recorded 80 songs.That's what I call keeping busy and creative! She was also awarded the Légion d'honneur in 1985 but refused to receive it.
How to Live an Extraordinary Life –
Brigitte Bardot style
You can most definitely see a few patterns/set attitudes in the way she would live her life. Here is what I see:
Charisma is an energy that we create and project intentionally and like anything else, this skill can be learned and practiced. To tap into your " Extraordinary Self " you can follow some BB rules:

1. Keep your childlike playfulness and dream a lot.
Brigitte was known for her daydreaming and openness to possibilities and new ideas. Remember, Your Creativity is your ticket to becoming extraordinary.
I am 30, but there are things about me that are still 15.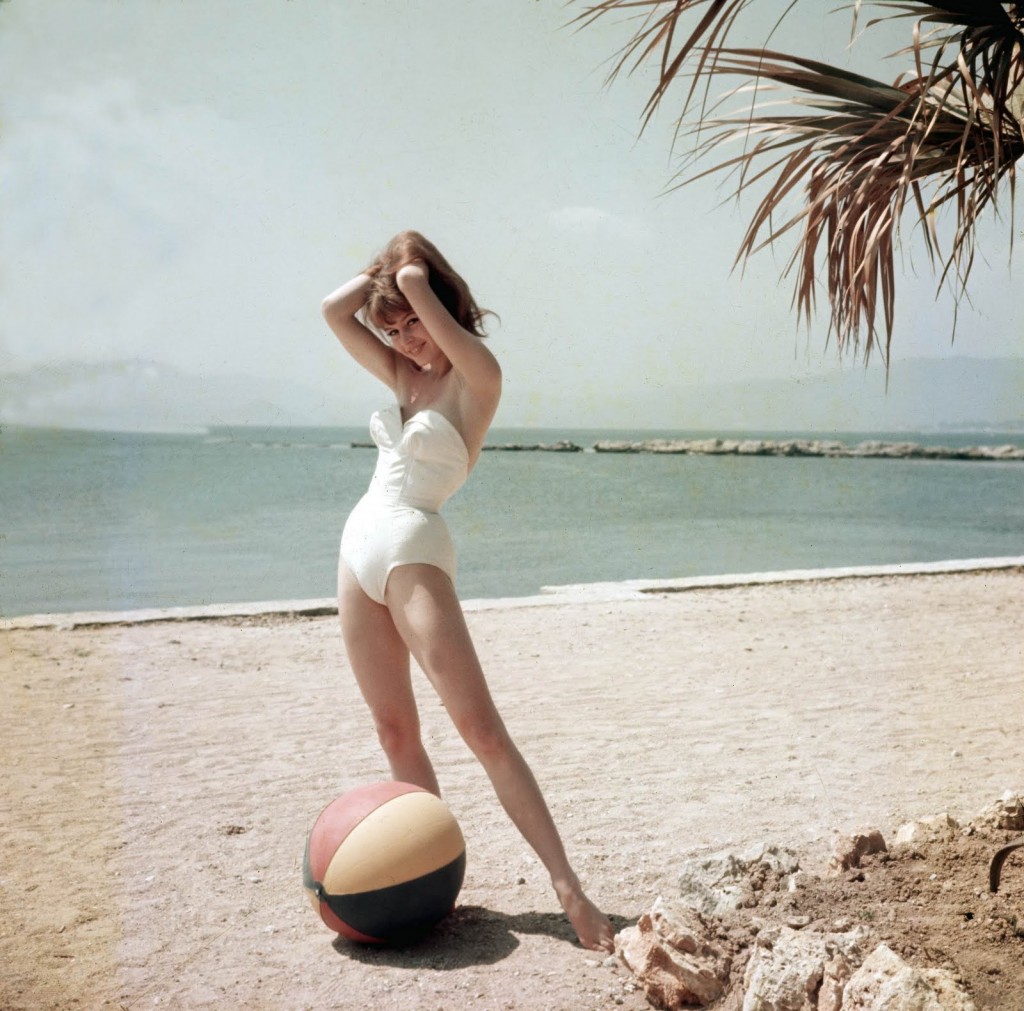 2. Follow Your Joy and Trust Your Intuition.
Everything she did seamed so effortless and natural while having a powerful effect on her audience. BB was choosing the projects that felt exciting and fun to her and that greatly contributed to her success. She was constantly surprising her audience with new ideas and projects.When she wasn't in on the idea, she was not to be convinced otherwise.
"I never do anything by chance". Brigitte Bardot
3. Be open to be vulnerable. It's the ultimate sign of confidence.
It's not easy to put your self out there and wear your heart on your sleeve but that's the only way to not have regrets.
"Do you have to have a reason for loving?" ~BB.
4. Expect things to always work out for you.
This is an attitude that can be developed over time if it is not very natural to you right now. Your mind is a muscle like any other. Exercise it and choose the thoughts that will have the ability to attract what you want.
5. Be Your Self, ignore trends and create a little mystery.
Don't be predictable. Keep the people around you on their toes while having fun with it. We are all wonderfully unique and this quality should be honoured in all aspects of your life. It takes less energy to be free than to fit some label others gave you because they " know you well" .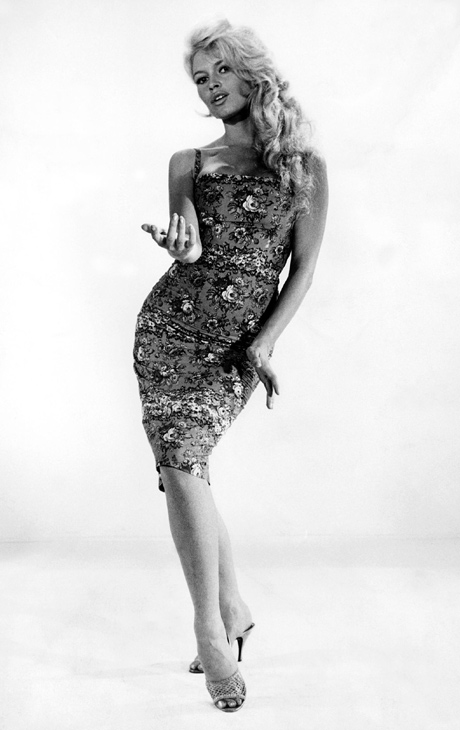 6. Adore Your Self and others will too.
Appreciating your self. It is our birth right. Claim it! Know your best assets and flaunt them girl! (Smile) The Law of Attraction says : "We don't attract what we want, we attract who we are". Approving of our selves is a big part of it. Treat your self the way you want other people to treat you. It works!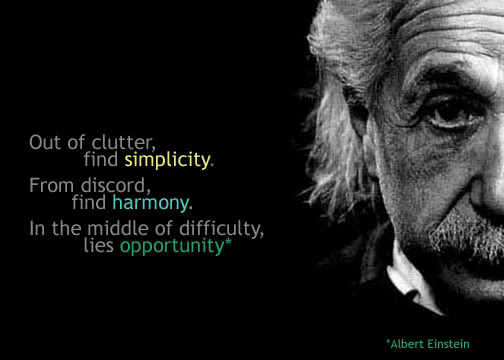 7. Be open to new opportunities.
Brigitte Bardo was a model, an actor, a singer, a book author and a muze to many fashion designers. Who says you have to pick one thing only and stick to it (cos that's what your parent's what you to do…. sounds familiar?). Allow life to flow through you and be intuitive about the choices you make. You know when it's going wrong. Trust your self and your ability to attract what's best for you.
8. Speak your mind, while still being loveable.
She always did that. Whether it was her talking about marriage or fighting for the animal rights, she would not hold back. Respect your self, and trust your values and decisions. Yo know the best what will make you happy and what are you capable of. Don't let other's tell you what's best for you. Get behind the wheel and pick your destinations. Enjoy the ride!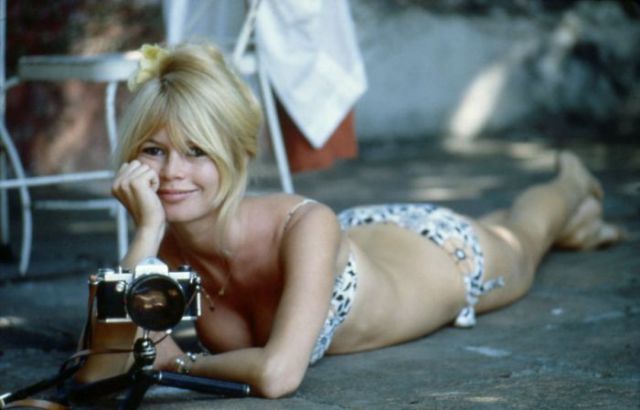 9. Smile a lot.
BB's flirtatious giggles are famous. She always had a reason to smile. It will keep your energy in the right place and attract other people that have the same attitude – happy people. That's worth the effort, right?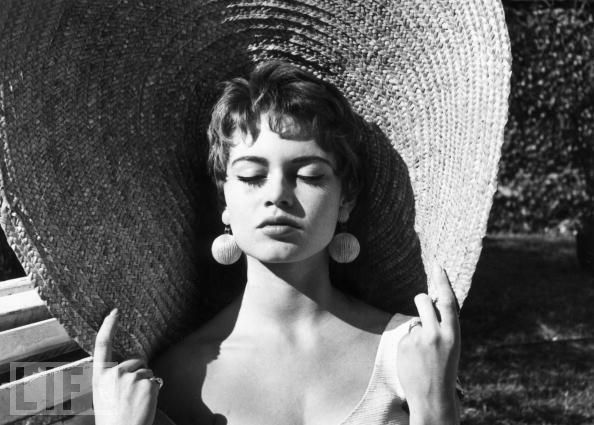 10. Do what you love and dedicate Your Full Self to it.
Go big or go home, you could say. We only go as far as we reach. It's boring to be safe all the time anyways.
That's why we love roller-coasters. Excitement comes from exploring your abilities and pushing your self even farther each time. Go for it! Don't over-analyze what others will think about you. You can't please everybody anyway, neither is that your purpose. They' ll get over it eventually. In a meanwhile, you managed to stay happy. That is important!
11. Be adventures and take risks.
This was BB's trademark. It's my favorite thing about her. It's also a reason why people search for her photographs, videos…She still has a way to surprise people and it feels like an adventure to research about her life.
Are you a risk taker?
I don't suggest you have to take your clothes off in public to make the point, but doing something others don't expect you to do once in a while is enough to make sure you are never stop learning and growing as a person.
What Makes You and Your Life Extraordinary?
What was the last thing that you have done, you could call risky or daring? How many of these rules do you live by your self? Let me know. Leave a comment below and share the ways how you make your life extraordinary.
What would you do with your life if you had THE TOOLS, CLARITY AND CONFIDENCE to tap onto your potential to live your life – Goddess Style?
If you are ready to really explore the relationship with your Inner Goddess, I would like to invite you to check out my Moden Goddess Coaching Page.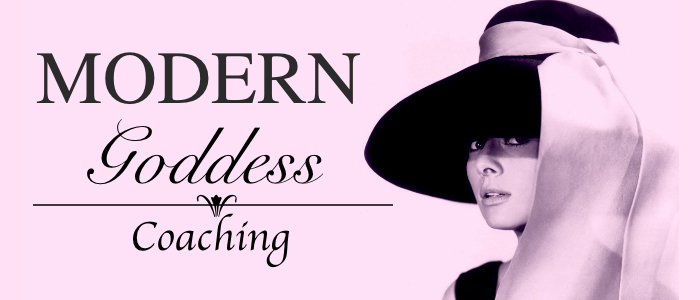 Goddess Coaching program will allow you to start living your life to your full potential while being the woman you were always mean to be – Happy, Loved and Irresistible.
I will help you to remove the mental and emotional blocks that hold you back so your could start moving forward with your personal and professional goals to become more productive, balanced and excited about life again.
It's time for You to fall head over heels in love with Yourself and Your life! 
 Thank you for stopping by and HAVE AN EXTRAORDINARY DAY!