I am big believer in intentions.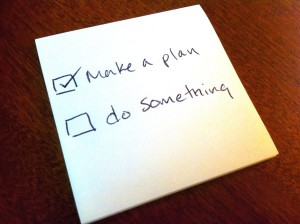 How we focus and put our ideas out there is a powerful element of the manifesting process. Often I found that act of setting my intentions alone is enough to create the perfect  circumstances to achieve my goals in a way that  requires very little action I need to take.
Abraham Hicks is referring to this process as pre-paving. I like that metaphor. We can pre-pave the road that leads us to our desired future/outcome and have a much more pleasant and smooth experience. It just makes sense, doesn't it?
Intentional Living
The universe really response to the way we choose to focus – consciously or unconsciously and it response quickly.
Having clarity while being flexible in a way we allow events to unfold is the perfect environment for all kinds of miracles to be arranged by the all mighty universe.
I like setting my intentions for each week and certain seasons of my life as well. From my experience it's just a practical things to do for anyone who want to tap into their manifesting power and the ability of the universe to meet us half way when taking action on our goals.
This week's Intention: Letting go of Drama
I hope, you'll enjoy this post as I think that women struggle with this one a lot. Please, leave me a comment if you struggle with "the global addiction to drama" or if you found a way to overcome it.
The Drama Addiction: Are You a Victim to it?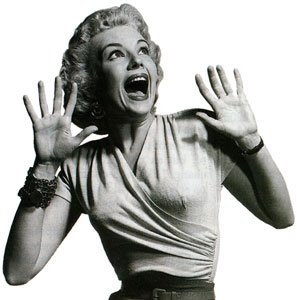 Are you addicted to drama?  Today we live in a world where we can loose LOTS of energy to drama, overreacting to circumstances or making assumptions (consciously or unconsciously) that lead to unnecessary stress and conflicts which have a huge affect on quality of our life.
In the last few days as I started to focus on this task of being aware of the drama habits of my own and the drama habits of the people around me, I was overwhelmed with the encounters with this way of functioning. You can hear it in people's language everywhere.
Do you affirm drama in your life?
I am always so busy.
I have like 10 000 e-mails to answer. ( Is that true? Not really but it sounds busy and important, doesn't it?)
I bet you there are going to be sold out of it. Murphy's law!
If I am not in at work, everyone is going go crazy. They need me. I can't take any days off. 
People are unreliable and difficult to work with.
I have never been lucky. That's the story of my life.
My boyfriend just got a haircut that he didn't really like and it's been a week of him caring the energy of disappointment and anger (at the stupid hairdresser – one more affirmation to avoid) around.
We talked about it and he realized what was happening. Thing have calmed down, the hair will grow back and he can finally fully focus on work and life. I am guilty of giving into the same behaviour in the past. Last time I got a haircut, I just consciously decided to like it.
Common Causes of Unnecessary Drama
[easyazon-image align="right" asin="1878424319″ locale="us" height="160″ src="http://ecx.images-amazon.com/images/I/51MfVDOlEkL._SL160_.jpg" width="109″]
The habit of making negative assumptions that will never serve you. I am accused of being naive sometimes because I look at the bright side in all situations, but I don't mind. My life is much more fun, pleasant and easier than the lives of people that are " realistic". That is enough of a reason not to join the realistic movement. To overcome this bad habit, I recommend to pick up an awesome little book : 4 Agreements by Don Miguel Ruiz. 
Having unreasonable expectation when it comes to your self and others (that comes hand in hand). I use to suffer from this big time. It took me years to  "back off" and practice self love and acceptance of others around me. I also use to be a "helper " that felt like I was responsible for the happiness of all people in my life. I gave that one up. I still have to watch my self on that one but I really see now how much energy I was loosing to this way of being.
Agreeing with other's people drama as a polite, "kind" and compassionate gesture. This is dangerous as you not only agree with the circumstances discussed but you also open the door for this way of experiencing life to enter your own life. Just change a conversation as soon as you can. Be little oblivious. It's both for your own and the other person's good.
Don't give up your peace just to make someone feel comfortable and right. 
Drama means other people's attention and that is enough sometimes for us to create it. Do you ever do that? 
Paris is going to be so tiring and unpleasant. What?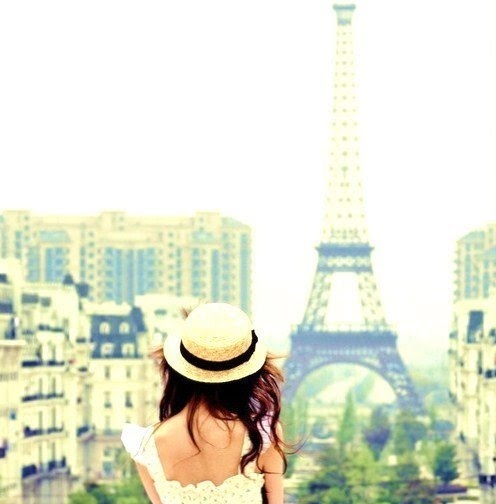 I just had a Skype conversation with a good friend of mine few days ago. She works for a company that is sending her to Paris for 3 day as a work related trip.
I remember I was talking to her few months ago and she was saying how much she would love to travel and get out of her cubical here and there. Now she has that and it's just another source of stress and drama. I had to take some time to talk to her about all the exciting things she may experience in Paris – the vibrant energy of the city, great night life, amazing shopping and pastry… and she slowly (and little reluctantly) gave in.
It was a great opportunity for me to remember to not get sucked into imaginary stress when traveling (as I travel a lot my self).
Here is a great article on this topic I found on www.huffingtonpost.ca. Among other things it talkes about 6 sure signes to pay attention to to see if you are a drama queen:
1. You Love To Gossip.
2. You Are Always In The Middle of a Crisis.
3. You're Glued to the News, Magazines And Stories About X Y & Z.
4. You Have a Tendency Toward Over Reacting versus Rational Behaviour.
5. Everything is a Bigger Deal than it Actually is.
6. You're a Pot Stirrer.
30 Days NO DRAMA Challenge
I recommend to check out the article as it has a great suggestion for a cool 30 days NO DRAMA challenge mentioned at the bottom of it. If you go for it, please let me know.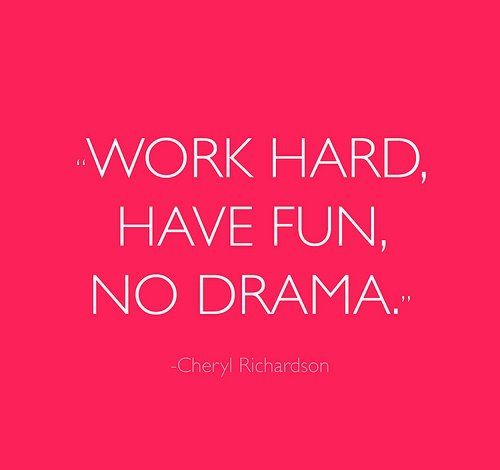 Experiencing the Good Life
Letting Go of Drama one Day at the Time. 
Drama is like any other addiction.
To remove it, we need to become aware of it on daily basis and replace it – with addiction to happiness and ease.
This can be done with consciously choosing our words, our thoughts and perceptions in all potentially stressful situations. It takes some work but it's really worth it andI am sure you know a few people that just don't stress out. It's a rare kind of human being but they are out there. If you find them, spend as much time with them as possible to pick up and practice some new peaceful habits and way of thinking.
Attitudes are contagious. Pick the ones you want to be the creators of  your peaceful and enjoyable lifestyle.   
Have a great Monday everyone!